Amy Anderson sure knows how to live! There's the luscious brunette chilling in her backyard, chatting on her cel phone while submissive Susan Ray sucks her toes! Of course, Amy enjoys the taste of toes herself, as she demonstrates to the excited Susan!
Just like Amy and Susan, Kayden Kross and Laura Lee are beautiful girls addicted to foot-worship! After sunbathing, however, bikini girls Kayden and Laura prefer to bring their toe-sucking indoors!
Bare-breasted sprite Edanya is so enchanted by the sight of her bright red toes that she can't resist wrapping her bright red lips around them!
Heather Harper's terminally ticklish so she was deeply grateful to Melissa Jacobs for curling her tongue so delicately between her toes and onto her soles!
Another lazy summer afternoon, another pair of cute bare feet (Jana Jordan's), another wet mouth eager to suck toes (Jamie Lynn's)!
Marvel at the sensual flexibilty of naked Alyssa Reece as she sucks the toes of one bare foot, then the other, then both at once!
Displaying true friendship, Samantha Ryan expertly worships the exquisite bare feet of room-mate Martina Warren after Martina complains of tired tootsies! Showing her gratitude, Ms. Warren invites Samantha to lie back and entrust her toes to Martina's mouth!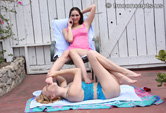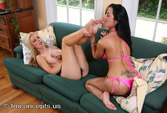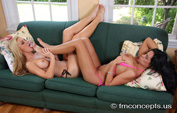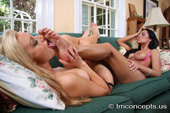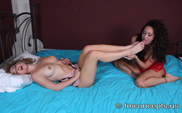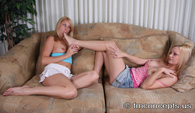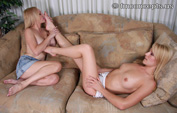 Check Out All Your Ordering Options!